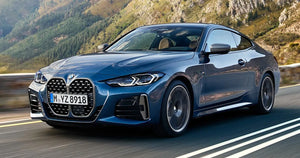 BMW G22 G23 G26 4 Series Body Kits
---
What is BMW G22/G23 G26?
The BMW G22 is a 2-door luxury coupe and G23 is 2-door luxury convertible produced by BMW. It is part of the 4 Series lineup and was first introduced in 2020. There are currently two models available: BMW 430i and BMW M440i.
What body kits do we have?
G22 mods are aftermarket accessories designed to enhance the look and performance of BMW G22 cars. They include side skirts, front grilles, spoilers, front bumper lips and more. G22 side skirts are especially popular with drivers who want to make their cars stand out from the crowd. These side skirts not only give your G22 a more aggressive look but also help improve its aerodynamics and performance.