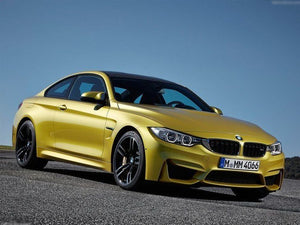 BMW F82 F83 M4 Body Kits And Accessories | MJ Mods Australia
---
Welcome to our website, your ultimate destination for a wide range of body kits and accessories specifically designed for the BMW F82 F83 M4! We are thrilled to have you here, where you'll find an extensive selection of top-quality products to elevate the aesthetics and performance of your F82 F83 M4.
At our store, we understand that the BMW M4 is an iconic sports car, and we are here to help you enhance its appearance and unleash its full potential. Our collection of body kits is carefully curated to offer you a diverse range of options, whether you prefer a more aggressive and track-inspired look or a refined and sophisticated style. From front splitters and side skirts to rear diffusers and spoilers, our body kits are designed to seamlessly integrate with your F82 F83 M4, accentuating its sleek lines and adding a touch of individuality.
In addition to body kits, we offer a comprehensive selection of accessories to further personalize and enhance your driving experience. Explore our range of interior upgrades, spoilers, front lip, diffuser, carbon fiber accents, performance-enhancing components, exhaust systems, and more. Our goal is to provide you with the tools necessary to create a truly unique and exhilarating driving experience that matches your personal style.
We take pride in providing exceptional customer service, ensuring that your journey with us is nothing short of exceptional. Our knowledgeable team is here to assist you every step of the way, helping you select the perfect body kit or accessory for your BMW F82 M4 and addressing any inquiries you may have.
Thank you for visiting our website, and we hope you find the ideal body kit or accessory to elevate the style and performance of your BMW F82 M4. Enjoy exploring our collection, and please feel free to reach out to us if you need any assistance. Happy shopping!